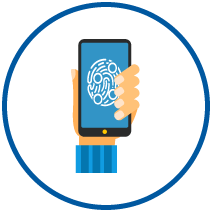 aadhar enabled payment system (aeps)
Shighra Pay offers AEPS facility though which retailers can provide cash deposit and cash withdrawal facility to customers using Aadhaar.
While making a transaction, customer only needs to provide Bank name along with Aadhaar number followed by Biometric Authentication.
AEPS has emerged as the most convenient and secure mode for customers to transact through their bank accounts.
Benefits:
AEPS helps to transact through any Aadhaar linked bank account held with any bank
Easy and secure mode of transactions
Earn attractive commissions